Go Tell It On The Mountain (Gunnysack Creek)
Photos from the second ascent with Frank on March 5, 2006.
Copyright 2006 Jed Brown.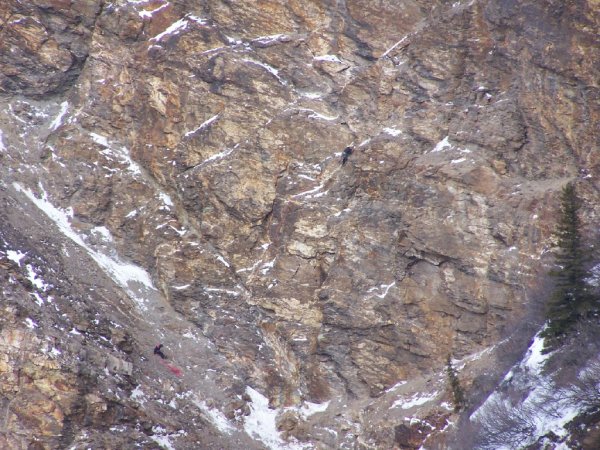 Leading the first pitch. It was sixty meters of rock with a crux in the corner above and right. I would have been happier to have a gold or blue camalot here instead of leaving them at the hand jamming section below me.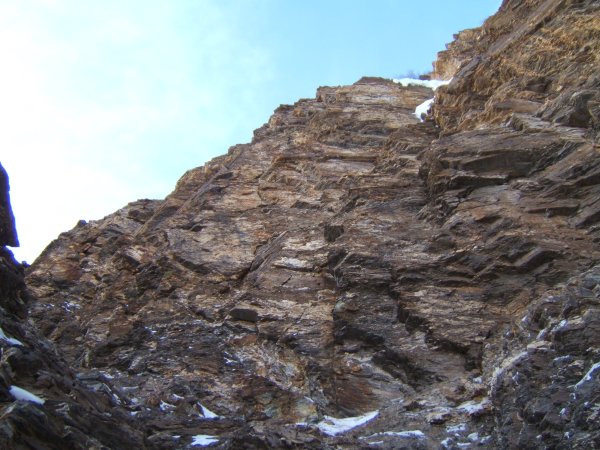 A long rock pitch leads to the ice.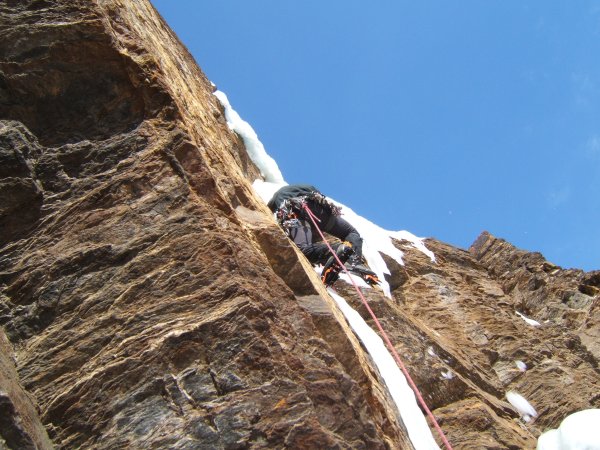 Getting established on the ice above the first belay.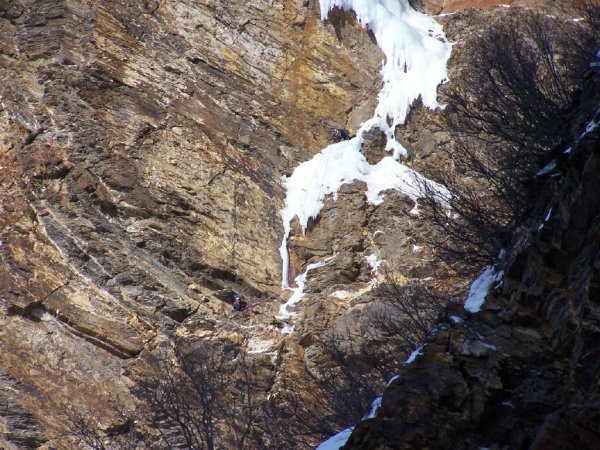 The ice was climbing was fairly good quality for 30 meters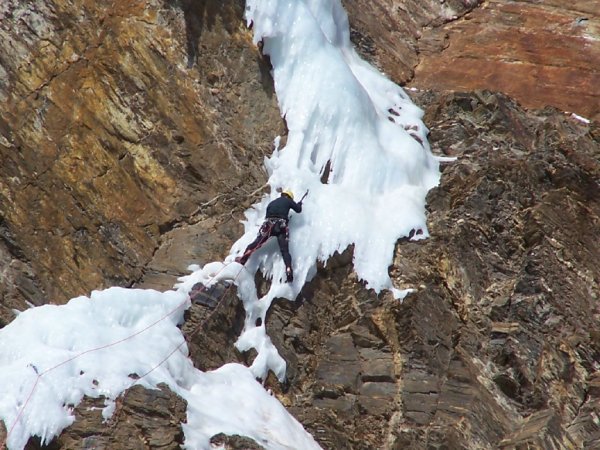 Enjoyable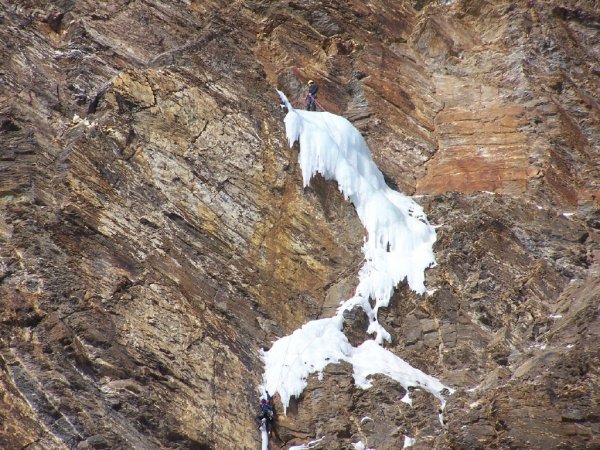 Frank following the ice
The weather was nice, so I did the rock crux bare handed at the ambiguous grade of 5.4c+ if you know what that means. After the extremely loose, but fairly easy start, there is a hand crack that takes good cams. This is followed by a length of easier terrain to a point where Jeff belayed on the first ascent. I found one good pin placement, but it is not a nice place to belay. From this stance, an airy traverse leads to the corner which takes hand sized gear for the crux. Above the corner look straight up and perhaps a little left for a great belay. The first bit of ice was too thin and not bonded to the rock to use, so a couple fun mixed moves off the belay gained the thicker ice. If there is much less ice, then you can go right on a ramp and join the ice up higher.
Contact: Jed Brown jed AT 59A2 DOT org