The Entropy Wall (VI 5.9 A2 W4+) on the North Face of Moffit Peak
July 2006 with Colin Haley
Photos copyright 2006 Jed Brown except as noted. Click for high resolution versions.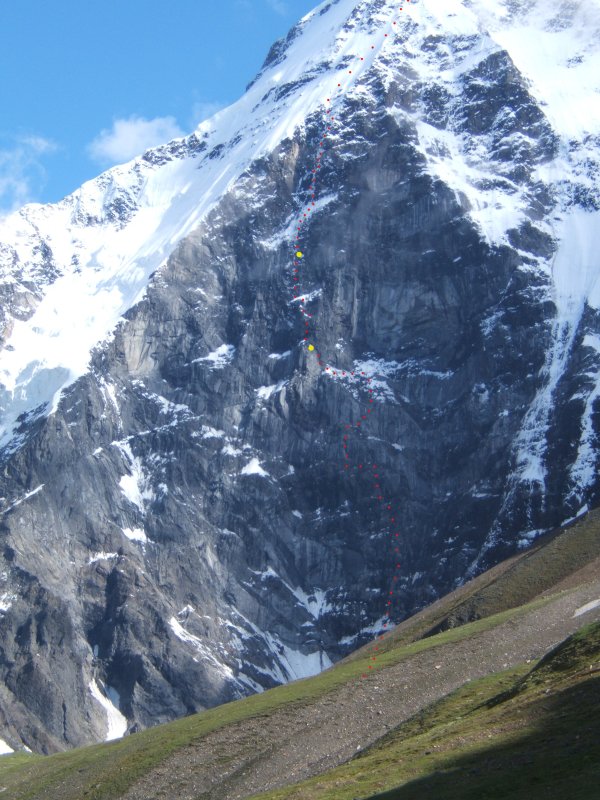 Colin and I flew to the `mudflats' next to the Trident Glacier moraine on July 4, 2006. On July 10, we started up the route. We climbed 33 pitches on the wall, plus 2 simul pitches to where we unroped. The wall is 1400 meters and the snow and ice slopes above are 900 meters. We had two bivies (at the yellow dots) as well as a stop to brew on the snow slopes above the simul pitches.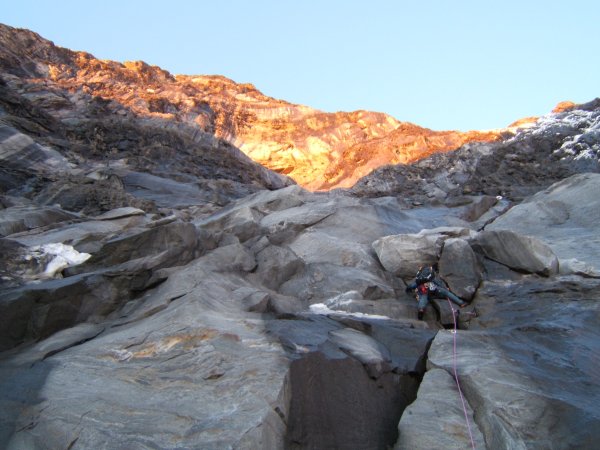 Colin starting pitch 1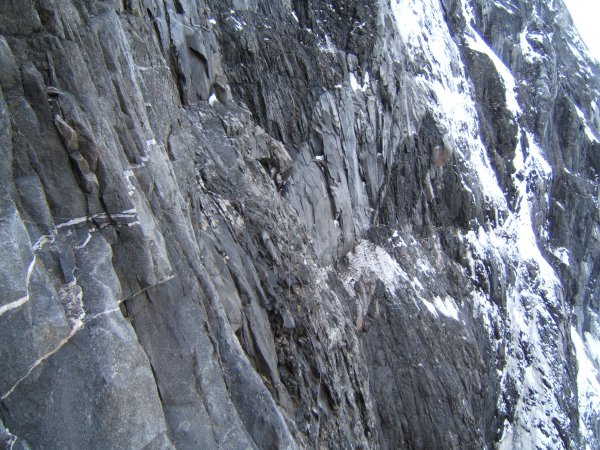 Colin following the traverse on pitch 11.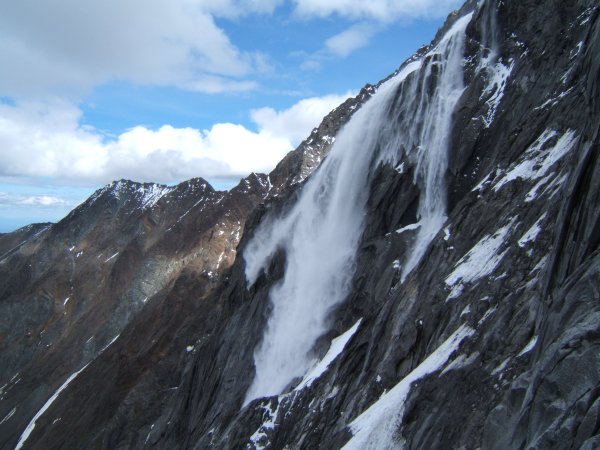 An avalanche well left of our route.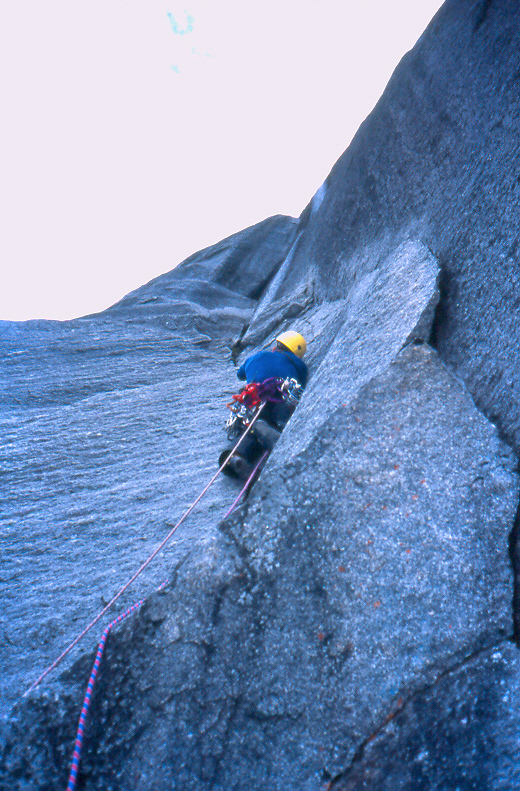 Jed leading pitch 13. Photo by Colin Haley.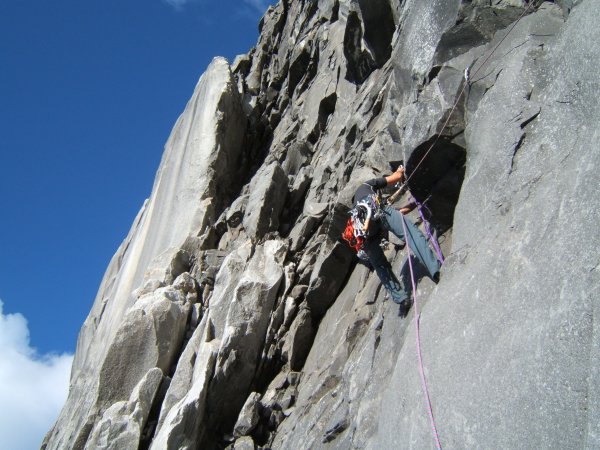 The evening sun hit the face as Colin started up pitch 19 to our first bivy site.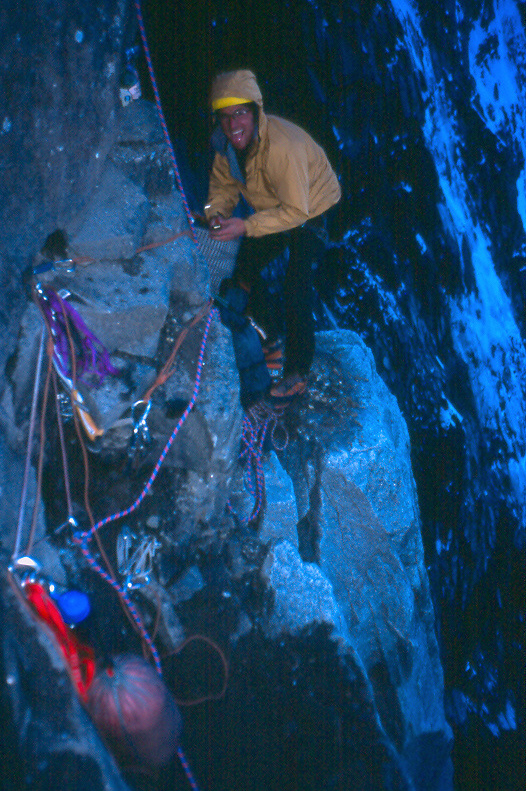 At the first bivy. Photo by Colin Haley.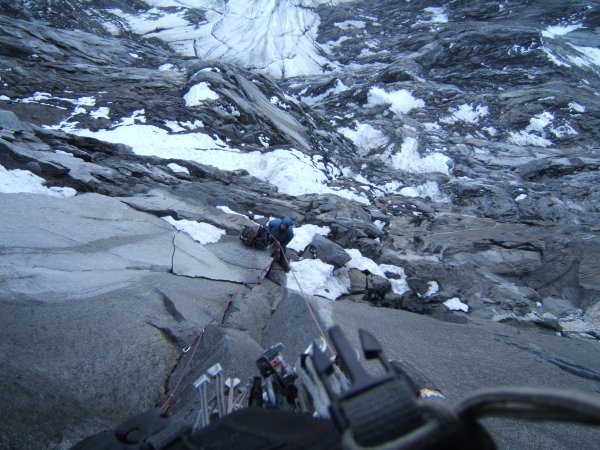 Colin belays as I start up pitch 24.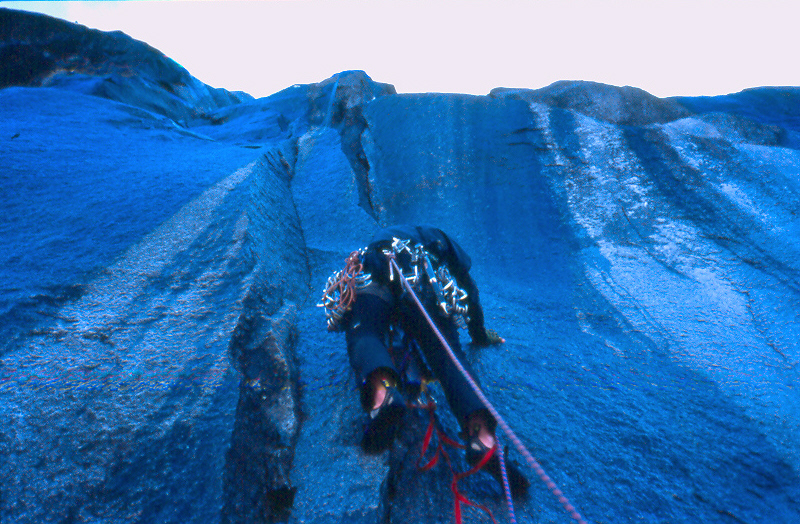 Jed leading pitch 24. Photo by Colin Haley.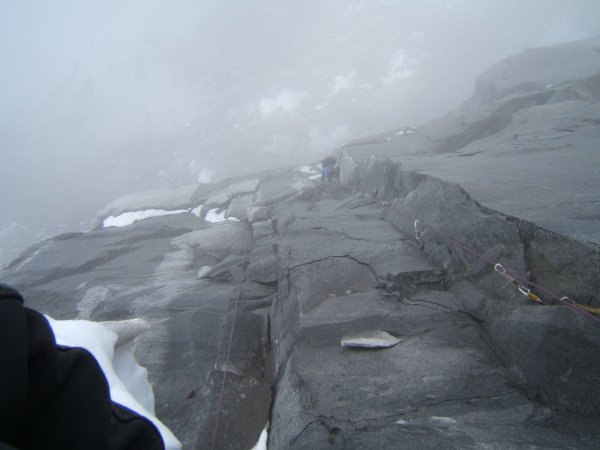 Jugging pitch 25 to the giant bivy mushroom.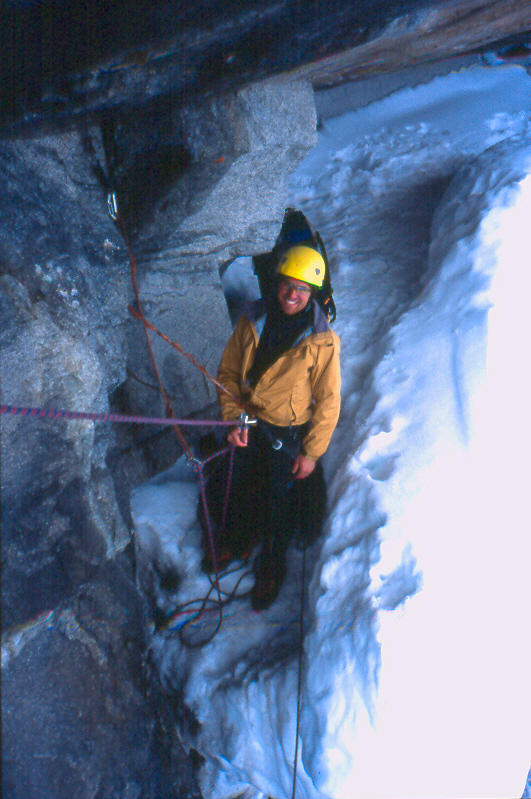 Leaving the mushroom bivy. Photo by Colin Haley.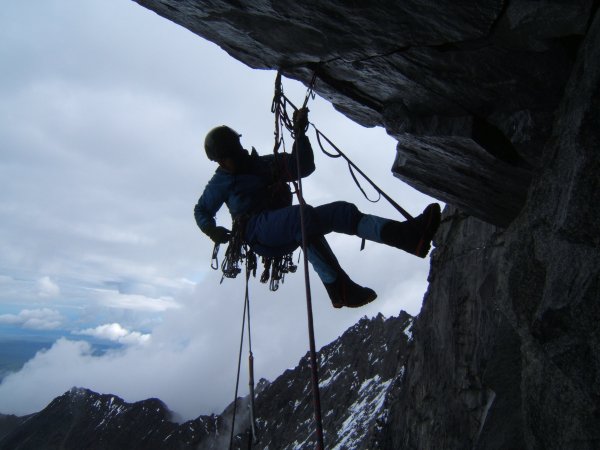 Colin leading the roof above the mushroom on pitch 26.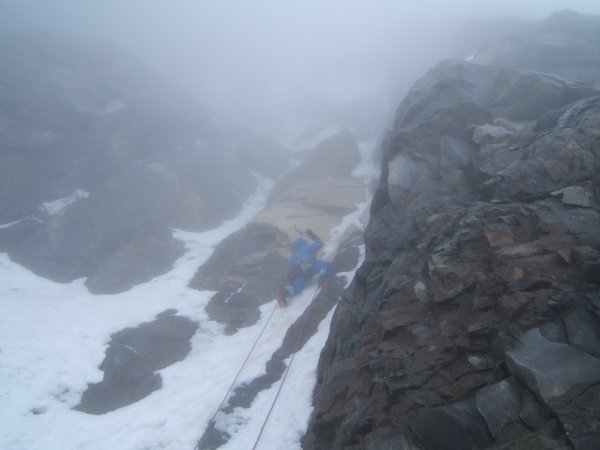 Colin starts the mixed ground, pitch 29.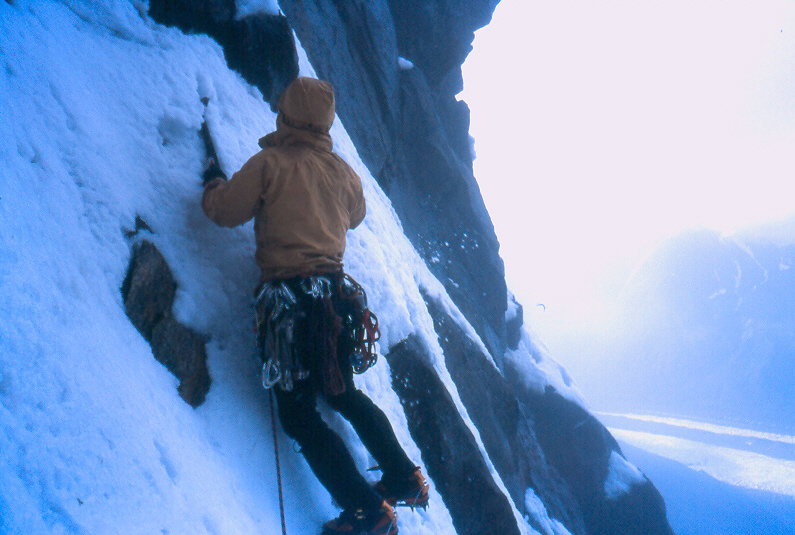 Jed starting pitch 31. Photo by Colin Haley.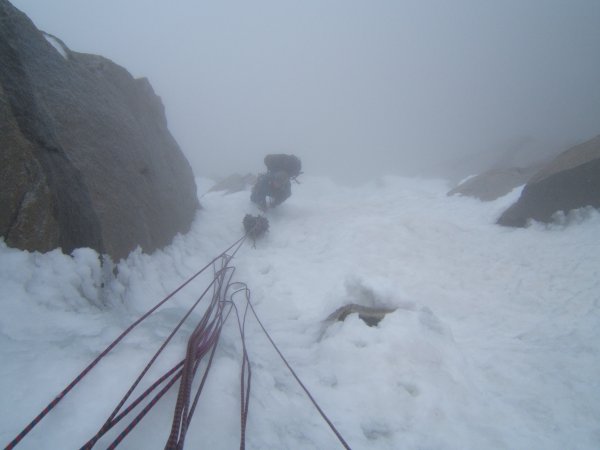 Colin jugging pitch 31 which ended with some nice cruiser ice climbing.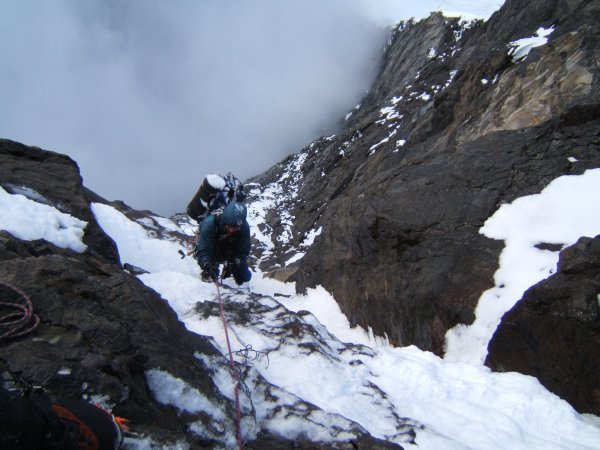 Colin reaches the belay on pitch 32. The rock quality deteriorated markedly on this pitch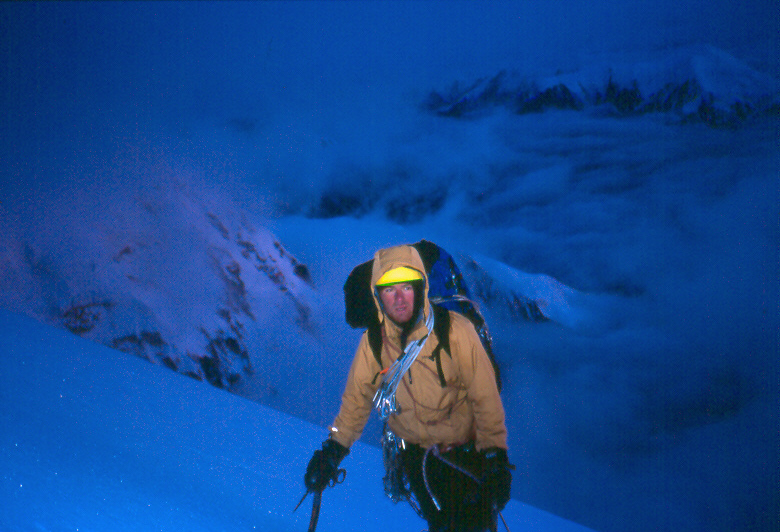 After 35 pitches, we finally got to pack up the ropes and slog up snow slopes for a bit. Photo by Colin Haley.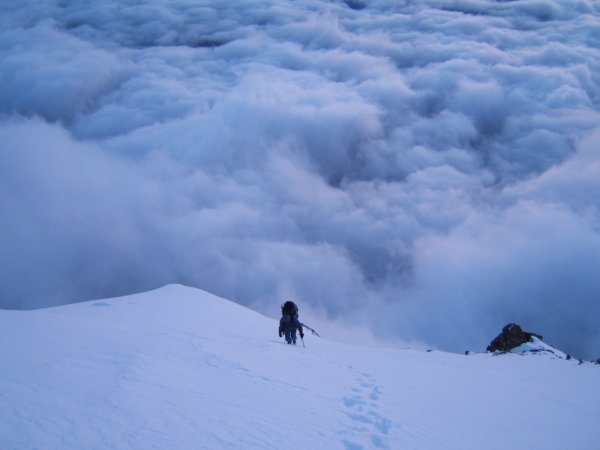 Slogging above the clouds.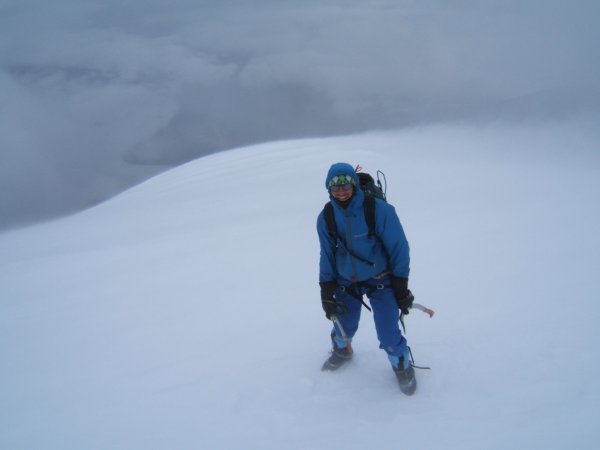 The weather took a dive as we neared the summit.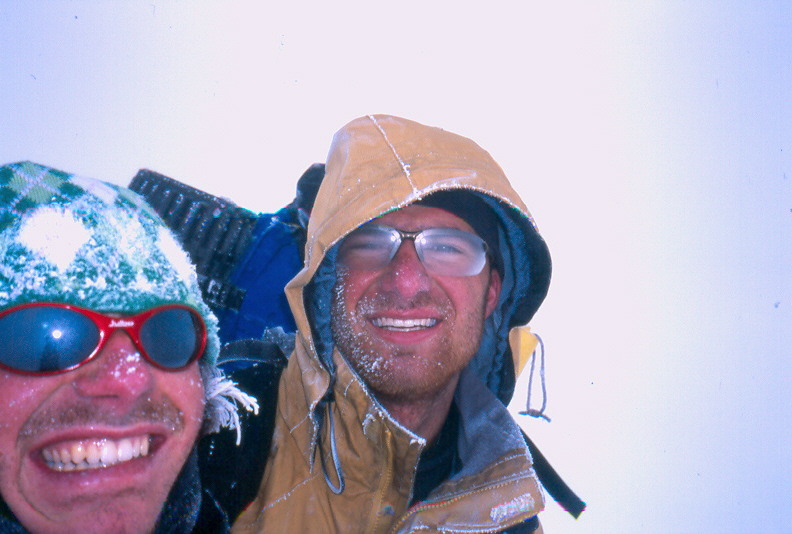 Summit nonsense. In the whiteout, we started down the wrong ridge and had to come back up a few hundred feet to get to the one we wanted. Photo by Colin Haley.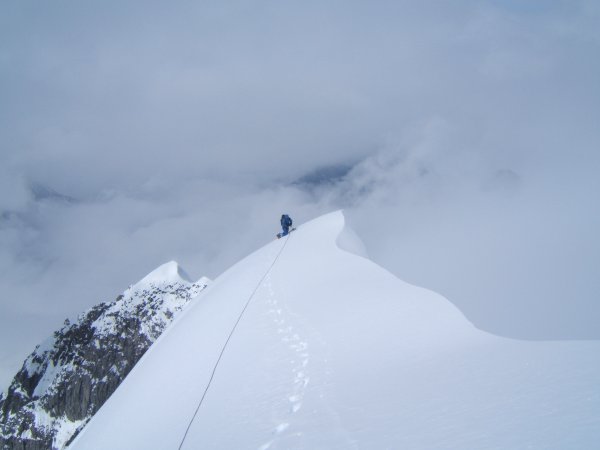 Once we found the correct ridge, things got a bit more pleasant.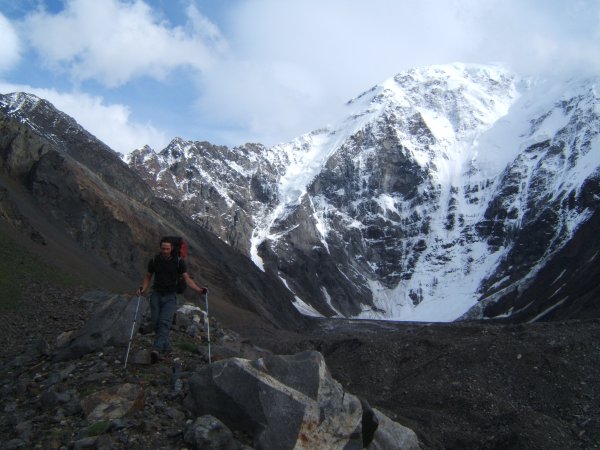 Commencing the hike out.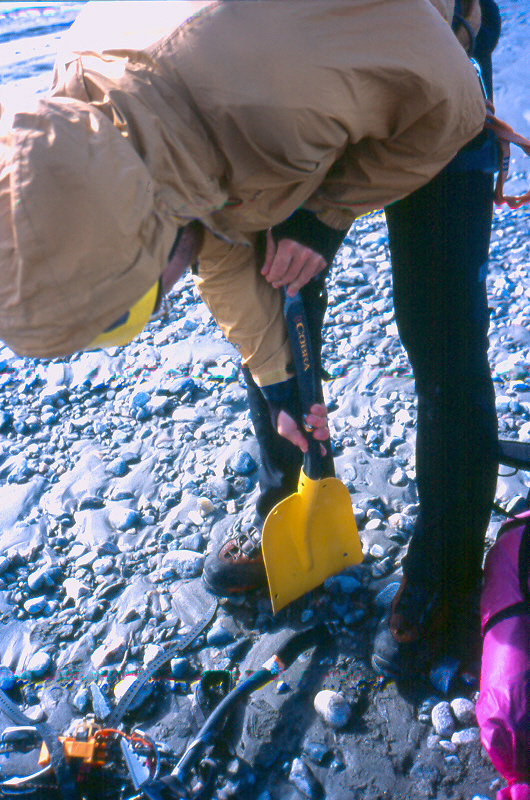 What a rad paddle. Yes, that little pink sack is the raft we both go in. Photo by Colin Haley.
Last modified 2006-07-23
Contact: Jed Brown jed AT 59A2 DOT org