First Winter Ascent of Mount Huntington
March 2007 with Colin Haley
Photos copyright 2007 Jed Brown unless noted. Click for high resolution versions.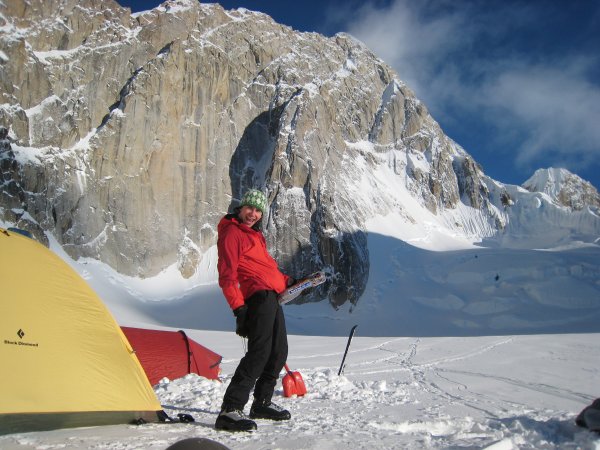 Colin gets warmed up.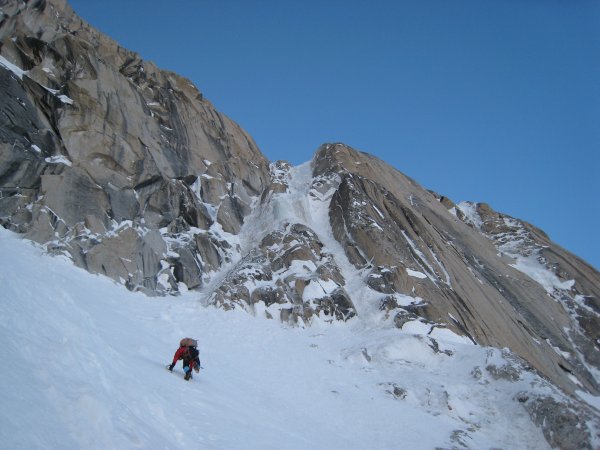 Colin approaches the couloir.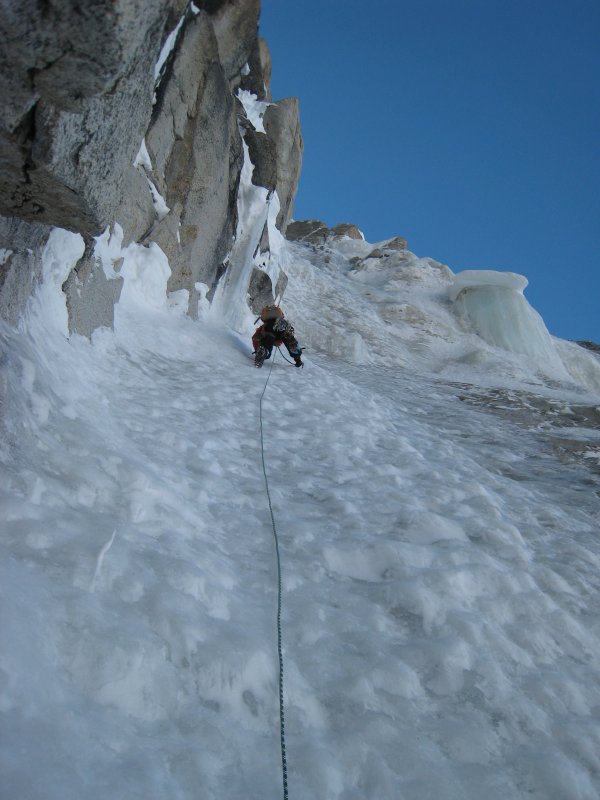 Colin starts the first simul block.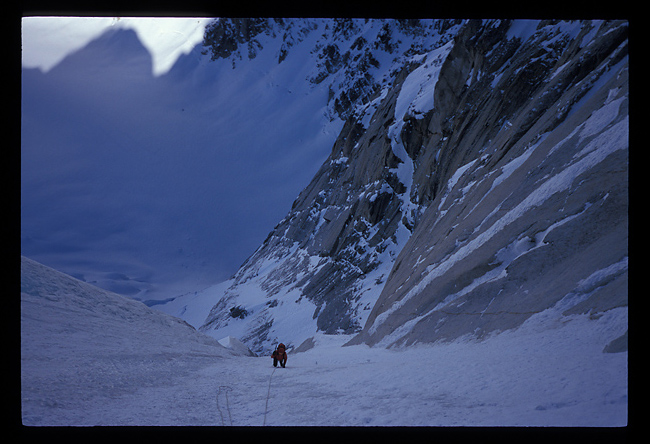 Jed in the couloir. Photo (c) Colin Haley.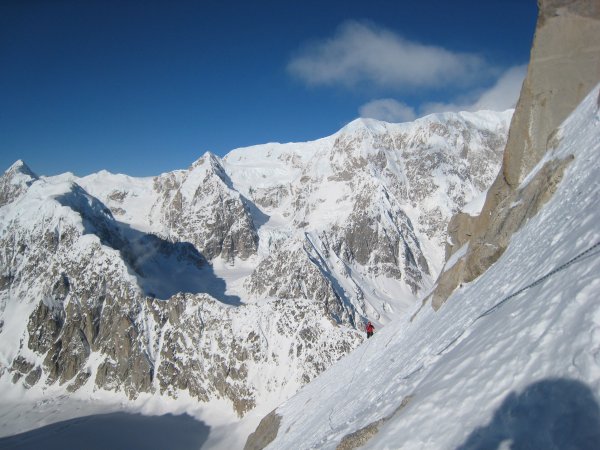 Colin follows the traverse.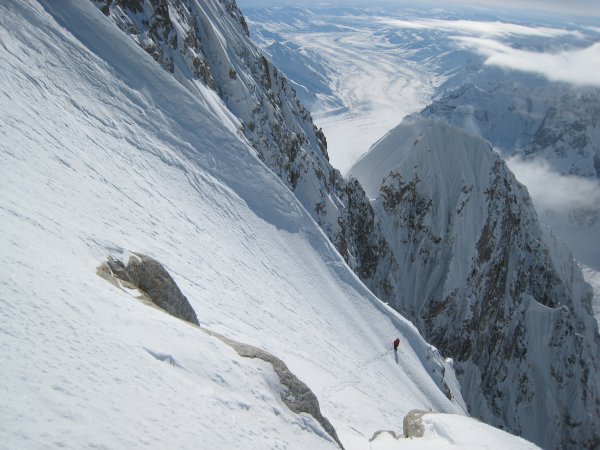 Colin above the mixed bit.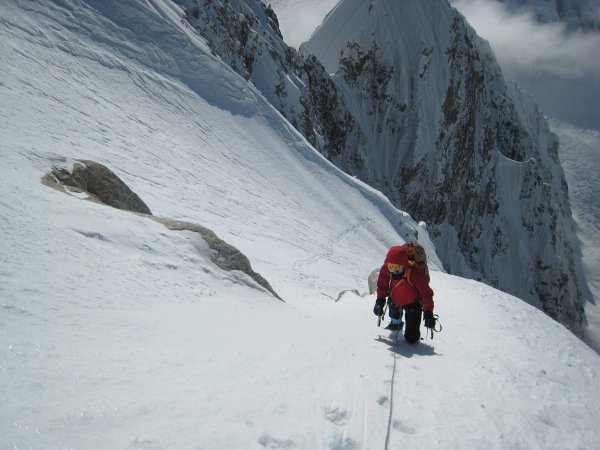 Getting ready to trade trail breaking.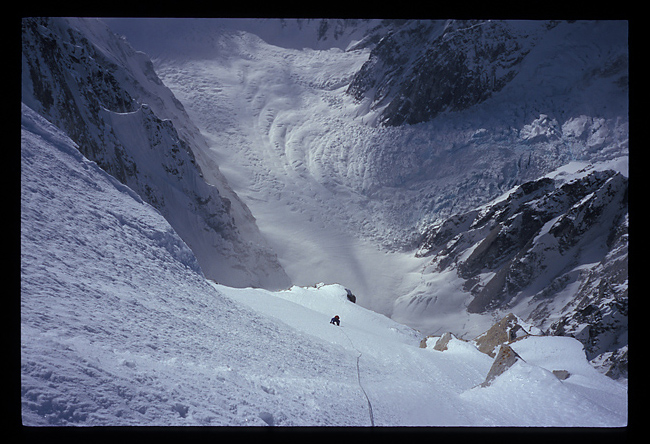 Jed on upper face. Photo (c) Colin Haley.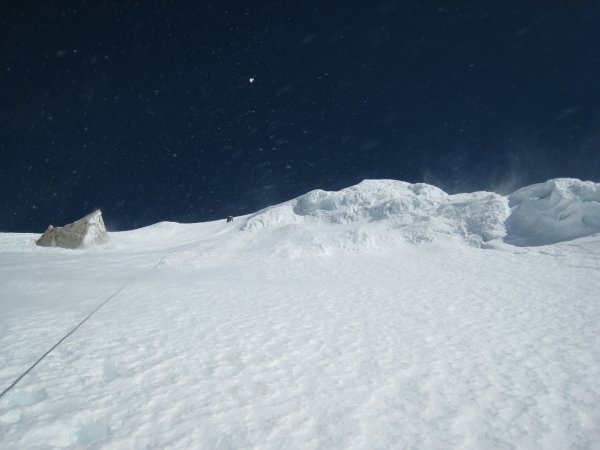 Nearing the ridge. Getting windy now.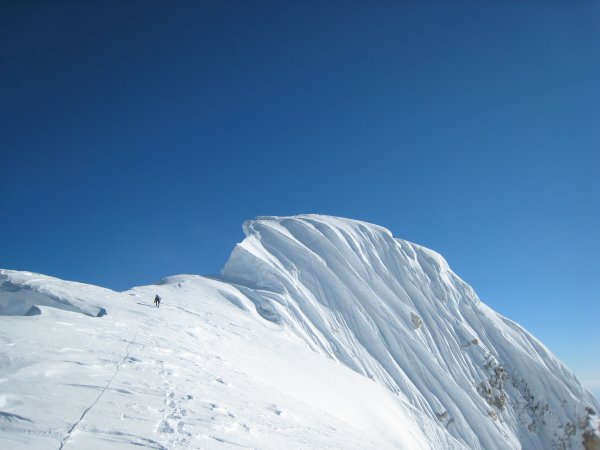 On the ridge.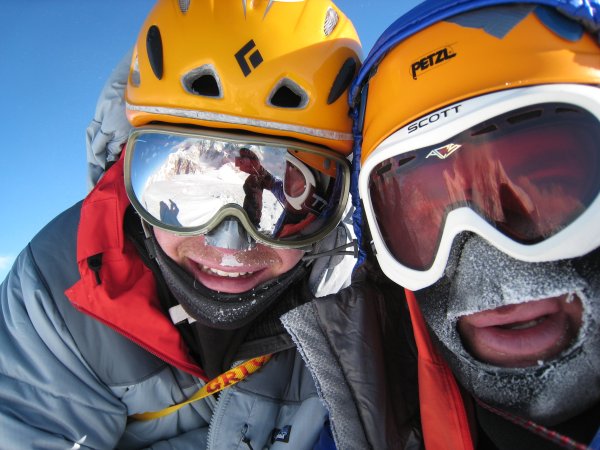 It's cold, let's go down now.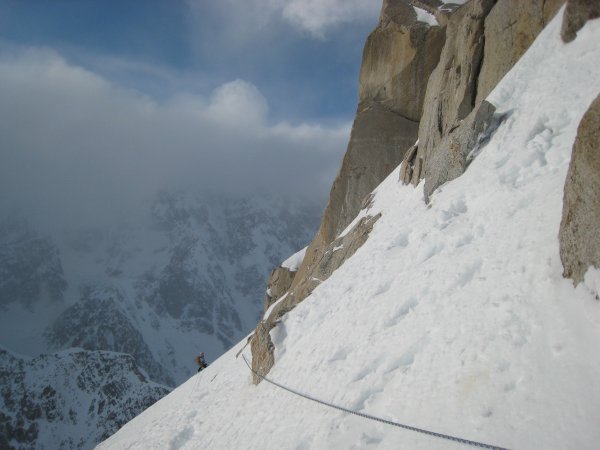 Is that weather moving in?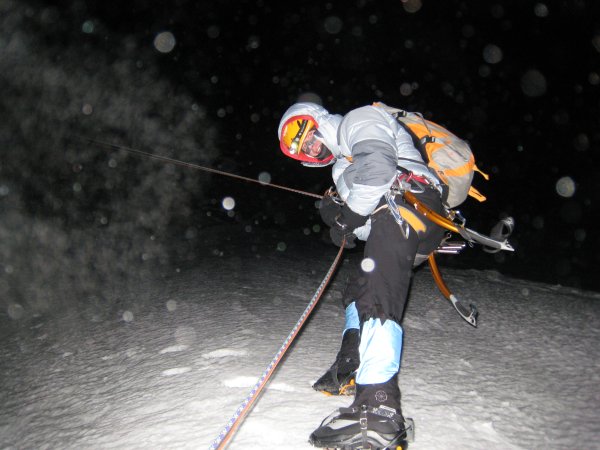 Colin finishes the last rap down the couloir.
We flew in with Danielle of TAT on March 10. We left camp at 7:35 on March 12 and returned at 22:20. Then we spent a few days winter camping and decided we'd rather go to Valdez and climb waterfalls, so we flew out on March 16.
Last modified 2007-03-29
Contact: Jed Brown jed AT 59A2 DOT org